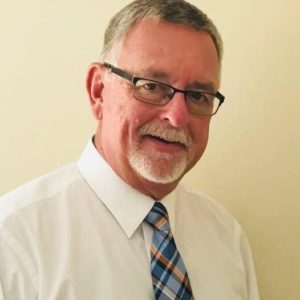 Tony Burriss is the director of the Symphonic Winds Concert band. Tony was born and attended school in Morrow, Ohio, just outside of Cincinnati. After high school he attended the University of Tennessee at Martin and majored in Music Education. He and his family have lived in Trenton for the past 39 years and have learned to love this special place.
He taught Band and Music for 30 years in the Decatur County School District, Gibson County Special School District, and the Trenton Special School District. He retired in 2007 and was selected as a member the West Tennessee Band Directors Hall of Fame in 2008.
Tony was Mayor of Trenton for 8 years from 2007 to 2015 and retired in order to focus on his love of performing music which he still does. He is the choir director for the First Presbyterian Church in Trenton and also serves as an Elder.
Tony is proud to have been selected as conductor of the Jackson Area Community Band Symphonic Winds. He also serves as Councilman in the City of Trenton and on several boards in Trenton including the City of Trenton Planning Commission, the Gibson County Lake Board and the Trenton Teapot Committee. He is also involved in community activities.
Tony and his wife Kathi have been married for 43 years and have two children; Emily Brown and the late Ryan Burriss. They have also been blessed with 4 wonderful grandchildren.
---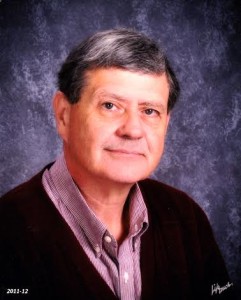 David Kyles is the director of the Jackson Swing Orchestra. He was born and reared in the Madison county area where he attended North Side High School. David received a Bachelor of Science in Music Education from the University of Tennessee at Knoxville and at UT Martin. He attended Graduate School at Middle Tennessee State University where he received a Master of Arts in Teaching degree with an emphasis on trumpet performance and aesthetics in the musical and visual arts.
David has taught band, choir, and general music in the public schools of Missouri, Tennessee, and Alabama for over 36 years and is currently the general music teacher for grades K-3 in the Chester County, Tennessee schools, where he also assists with the band program. He served as Principal Trumpet of the Huntsville, Alabama Symphony Orchestra for 9 seasons.
As a professional trumpeter, David has performed with nationally known entertainers such as Glen Campbell, Stella Parton, Chet Atkins, and Holiday on Ice. Currently, he is an on-call recording studio musician in the West Tennessee area, and upon retirement from education this year, plans to teach privately and continue performing.
__________________________________________________________________
Executive Board